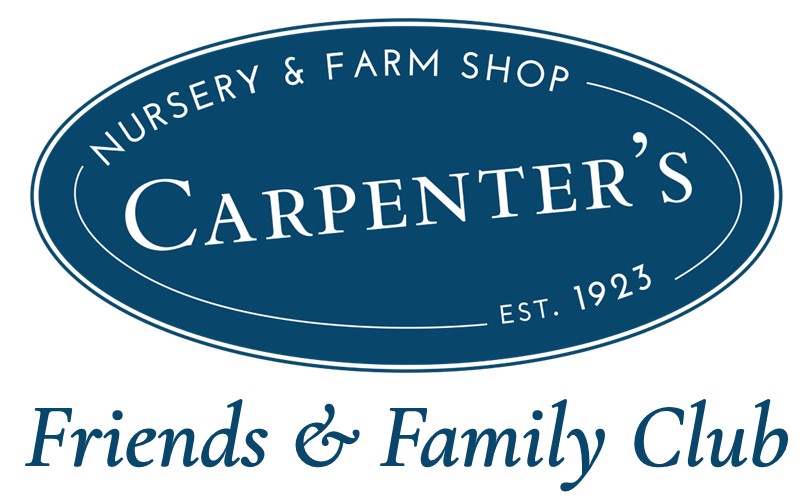 Welcome to the club!
Our Friends & Family Club is Carpenter's way of thanking you every time you visit!
Join FREE in store today and you will benefit from instant savings & member only offers.
Don't forget to scan your card every time you visit to collect your visit points, these visit points turn into a reward voucher to be spent in store.
Look out for your monthly member newsletter packed with your member only special offers, news from the Nursery & seasonal gardening advice.
Your festive member only offers