Bedding plants
If you are looking for an explosion of colour, then bedding plants will deliver exactly that. These annuals (one season only) will flower for months on end and come in every colour imaginable. Whether you are looking to fill hanging baskets, containers or plant out raised beds and borders there is a plethora of varieties to suit all tastes and positions in the garden.
Fuchsia, Geranium, Petunia, Lobelia, Marigolds, Calibrachoa, Scaevola, Cosmos and Begonia are just a few of the most popular summer bedding plants available at Carpenter's Garden Centre in St Albans.
As we move towards the Autumn and early winter months then Pansy's, Viola's and Cyclamen are the best choice to give you some colour over the dreary grey winter months. Come early spring, Primroses with their abundant illuminous flowers make a great show. Especially in planters and pots.
At Carpenter's we endeavour to grow as much as we can on-site. This makes us unique amongst garden centres in St Albans and Hertfordshire. Growing our own plants helps keep a plants carbon footprint to a minimum by reducing fuel costs through transportation. It also enables us to nurture our plants under local conditions which ensures the plants have the best chance of success once planted out. We also use recyclable taupe coloured pots and reduced-peat compost, as well as a range of plants grown in peat-free compost.
Geraniums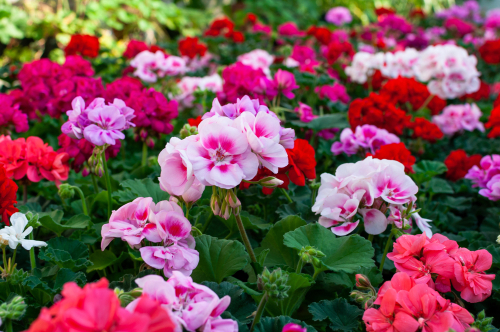 Cosmos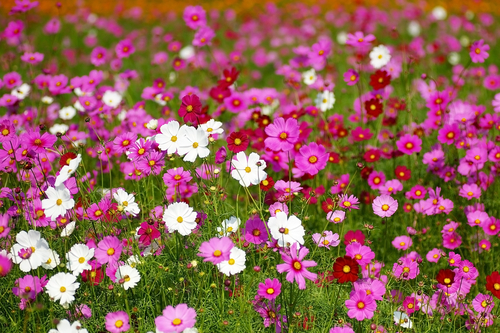 Pansies