Bedding plants
At Carpenter's we grow a wide range of patio, trailing and bedding plants.  These are ideal for creating colourful displays in borders, baskets, balconies and baskets.
Bedding plant is a general term used to describe 'annual' plants that only last for one growing season.  These are usually broken down into summer or winter categories.  Summer bedding plants can be planted out in May once the risk of frost has passed and will flourish until the weather turns cold in September/ October.  
Popular summer bedding plants that we sell are Geraniums, Cosmos, Petunias, Lobelia, Marigolds and Fuschia's.
Winter bedding usually becomes available late August/ early September.  The choice for winter bedding is more restricted with Pansies, Bellis and Wallflowers being the main plants available.
Geraniums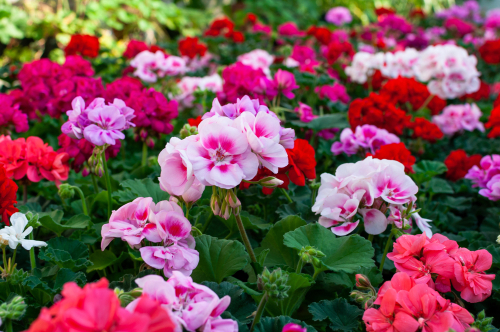 Cosmos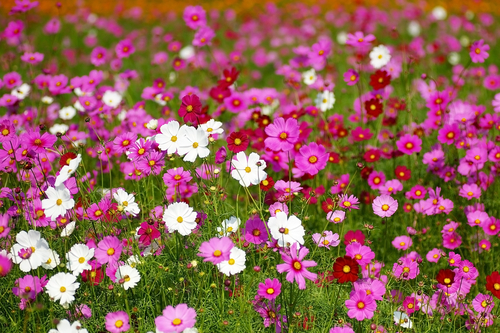 Pansies