Plant Food, Lawn Weed & Feed
All plants need the right level of nutrients to thrive and some require more feeding than others. Most plants, especially when flowering or producing fruit and vegetables benefit from being 'fed' during the peak growing months. Plants grown in pots, raised beds and containers especially benefit from feeding as they quickly use up nutrients in the soil once they are established.
Different fertilisers provide different levels of nutrients, most contain nitrogen which helps promote healthy growth and leaves. Some contain high levels of phosphorus which help with root growth and others contain higher levels of potash which help promote flowers and fruit.
Care should be taken when using fertilisers as too much can be just as damaging for plants as too little. Excess fertiliser can also soak into the ground and find its way to the water table which can pollute rivers and waterways.
Our knowledgeable staff are always on hand to help you find the right fertiliser for the application.
If you are spending considerable sums on shrubs and trees (along with a good compost) it is wise to invest in the right fertiliser when planting and during the annual growth cycle. Mixing bonemeal with the soil when planting will help promote strong root growth. Lime hating plants like Rhododendrons, Camellias, Azaleas, Acers and some fruit bushes prefer acidic soil, with feeds having been specifically developed for this range of plants. Labelled 'Ericaceous' feed, the packaging for these is usually pink and contains higher levels of Iron and other nutrients specially designed for acid loving plants. This is a must if you live in Hertfordshire as our water is lime heavy.
Lawn Feed & Weed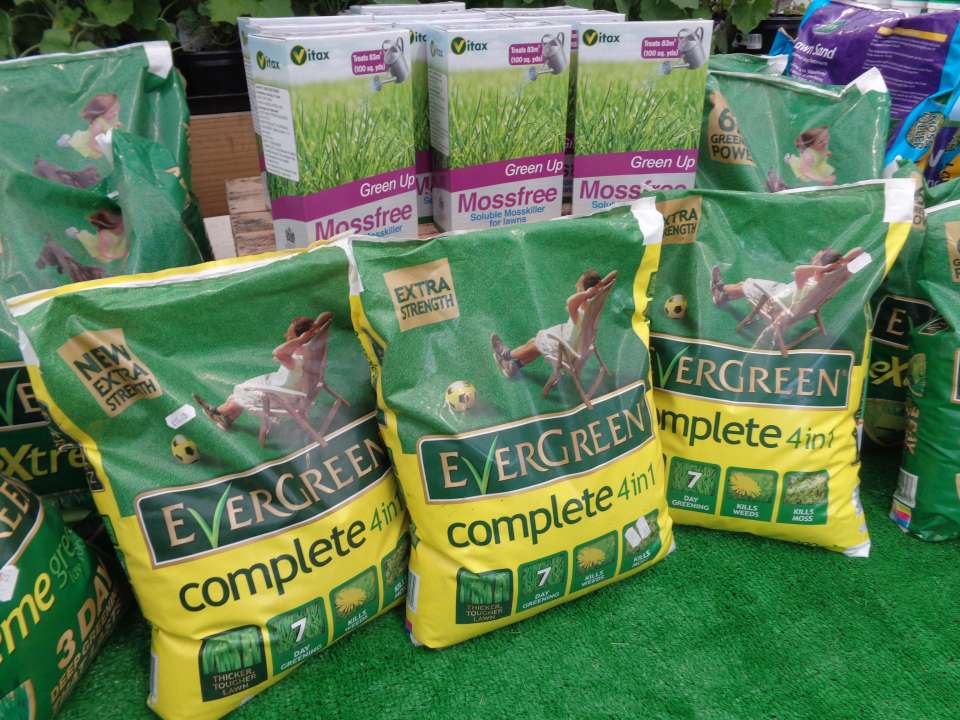 All Purpose Feeds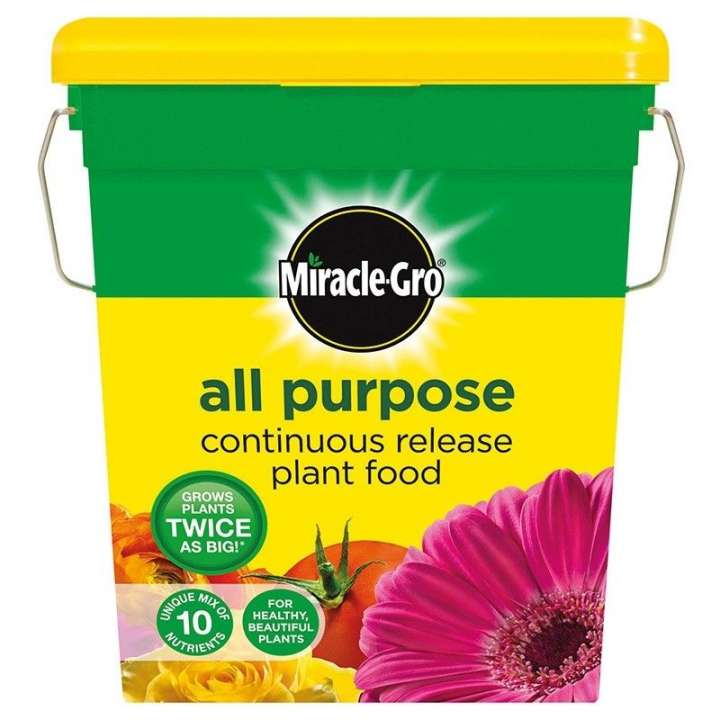 Liquid Feeds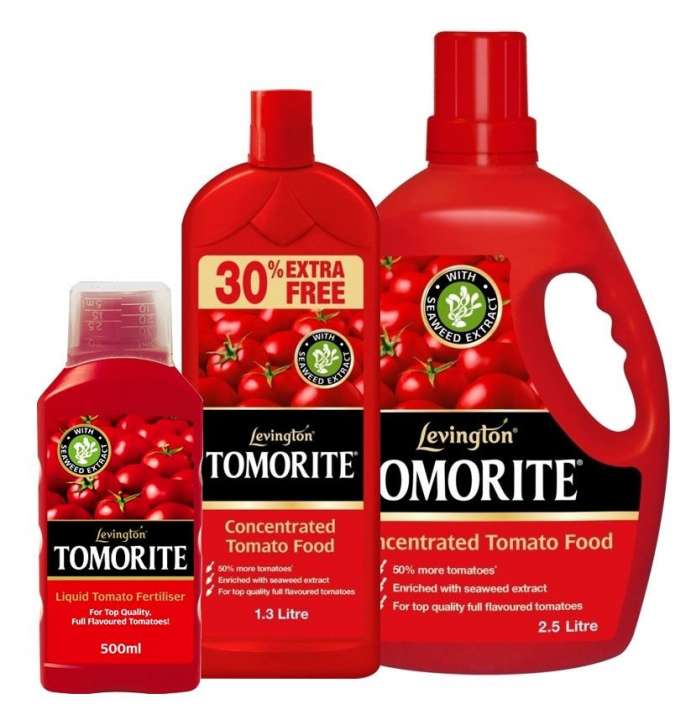 Specialist Feeds