Rose Bushes & Climbing Roses
Always a popular choice for any garden, Roses provide beautiful colourful blooms and a sweet scent throughout the summer.  They require a bit of love and attention, and most require regular pruning and feeding to encourage them to keep flowering. 
We offer a good selection of bush and climbing Roses from reputable suppliers such as  Harkness Roses, based in Hertfordshire.  Roses are best planted in late Autumn or early Spring whilst they are dormant.  We sell a good selection throughout the season from Feb- Sept.  
To help keep your roses healthy and free from pests and diseases, we also stock Toprose feed, Roseclear and farmyard manure for mulching in Autumn.
Red Bush Rose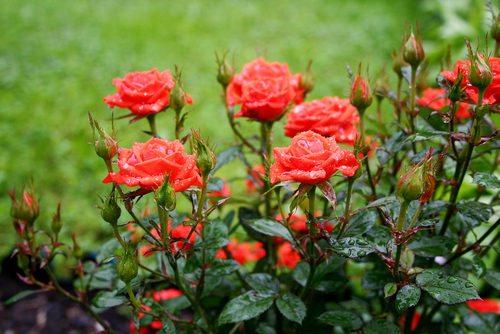 Pink Bush Rose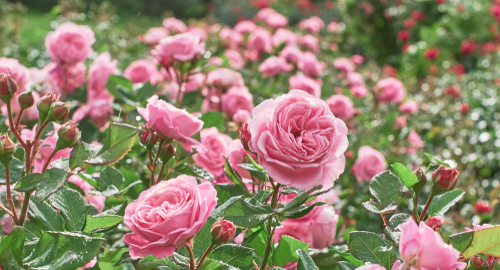 Climbing Rose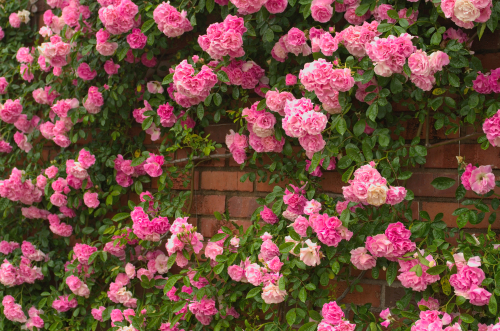 Rose border