Shrubs
Shrubs come in an array of different shapes, sizes and colours and should form the backbone to any garden.  They are great for providing height, texture, forming screens or islands in a large garden as well as making a great centre piece.  One of the main reasons to consider planting shrubs is that they offer great value for money, once established they can thrive for years with only occasional maintenance and pruning required. 
Flowering shrubs such as Hydrangea's, Camellia's, Rhododendrons and Azaleas offer beautiful flowers that last for weeks, whilst evergreen varieties such as Euonymus, Ilex, Taxus, Laurel and Photinia make great hedging plants. 
Other popular garden shrubs of note that we stock include Japanese maples (Acers) for their wonderful red, orange, green and yellow leaves and Ceanothus, for their abundance of bee attracting blue flowers in early spring.
Acer Japanese Maple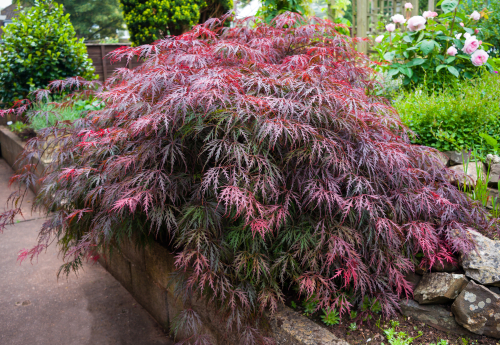 Taxus pyramid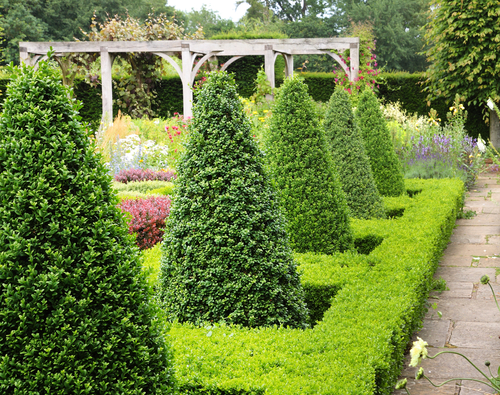 Camellia