Planters & Hanging Baskets
At Carpenter's Garden Centre, we offer one of the best selections of handmade hanging baskets and planters in Hertfordshire.
If you are unsure as to how to create your own planters and baskets or are just simply short on time, then fear not, we have a great selection of ready-made planters already done for you. These are lovingly put together by our growing team on-site using the very best quality compost, slow-release fertiliser and plants. They are available in many different style, sizes and prices to suit all any patio, garden, balcony or front entrance. So if you have a party planned and need the place to look amazing, we can help!
We offer ready-made planters and hanging baskets all year round, with a variety of different styles and colour schemes to suit all tastes.
If you would like to select your own colour scheme, you can purchase a pot and plants and we can put a planter or baskets together for you. (Please note that we may not be able to do this on the day).
Planters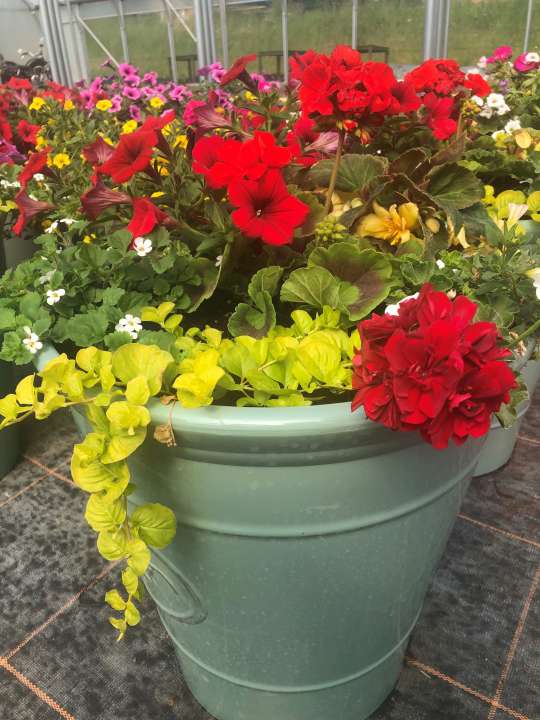 Hanging Baskets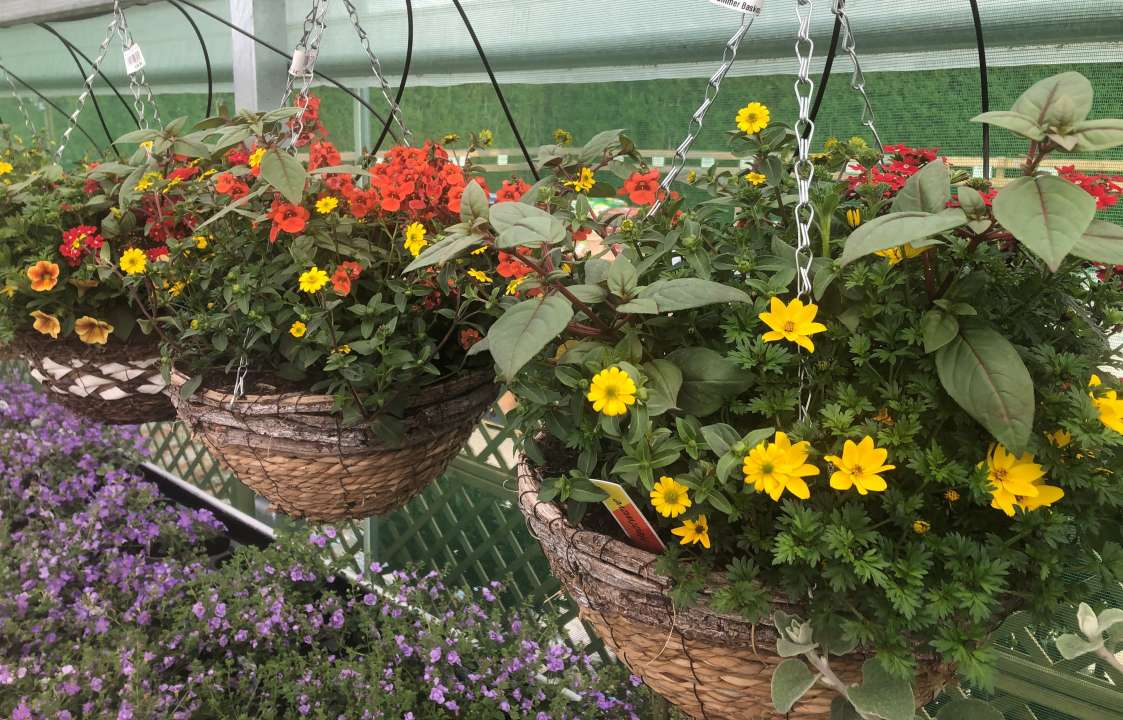 Hanging Pots