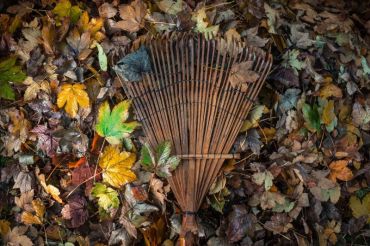 As the seasons change and colder weather arrives, it's time to prep your garden for what's to come. By getting your garden ready for autumn, you're also being proactive about protecting plants, shrubs, and lawns from succumbing to damage in the winter. With this in mind, take a look at these eight top tips for preparing your garden for autumn:
1. Remove Overhanging Tree Branches
If you have trees on your property, be sure to assess them carefully throughout autumn. If any branches are overhanging or look unstable, it's a good idea to remove them now. As the weather gets windier, additional damage could occur, which may result in branches falling. By removing them now and ensuring trees are stable, you can avoid any accidents or property damage, as well as making sure that trees grow healthily.
2. Trim Hedges
Knowing when to trim hedges is important if you want them to look their best and last for as long as possible. For the first two years, new hedges require 'formative pruning', which helps to shape them. Following this, maintenance trimming is all that's required to keep hedges in great condition.
Formal hedges typically need to be trimmed twice or three times per year and spring and autumn are the ideal times to do this. Informal hedges may only need to be pruned once or twice per year, so add this to your autumn garden checklist.
3. Clear Out Greenhouses and Growing Frames
Greenhouses and garden growing frames are excellent ways of nurturing young plants and achieving optimal growth. As the temperatures drop, you may rely more heavily on greenhouses and covered garden growing frames, so make sure they're ready for use.
By clearing out the items you no longer need or use and relocating plants that no longer need extra protection, you can make space for new plants to be added over autumn. Leaving fragile plants outside could mean that they won't survive the winter, so clearing out greenhouses and growing frames now will ensure you have the resources and space you need to protect these plants until spring arrives.
4. Aerate and Treat Lawns
Optimal lawn care varies depending on the time of year, so you'll want to know how to treat your lawn in autumn to keep it in great condition. You can begin by 'scarifying' or raking the lawn to remove debris and dead grass. This ensures that water and nutrients can be absorbed into the soil more easily and also enhances the appearance of the lawn.
The next step is to aerate the lawn, so that air, water, and nutrients can travel through the roots of the grass. In addition to this, aeration enables the lawn to deal with more extreme weather conditions. If heavy rain causes the grass to get waterlogged, for example, a well-aerated lawn will be able to cope with the additional water more effectively.
Following this, you can apply top dressing, weedkillers, and/or lawn feed to the grass to support it throughout autumn. Choose products that are designed for use at this time of year, so that the lawn benefits from optimal nutrition.
5. Put Up Stakes and Supports
As it gets windier and rainier, plants will take more of a battering. For young or fragile plants, it's important to provide them with a little extra support. You can use stakes, trellises, canes, mesh, or covered garden growing frames to ensure that plants remain standing throughout autumn.
If you already have stakes and supports installed in your garden, examine them carefully to ensure they're in good condition. Debris should be removed and supports washed to get rid of excess soil. If necessary, wooden stakes and supports can be treated to preserve them and protect them from unnecessary damage.
6. Tidy Up Borders
The borders of your lawn can quickly spread if you don't trim them regularly. When you aren't cutting the grass as often, it's easy to overlook the importance of trimming borders. By making this part of your autumn garden maintenance, you can ensure that they're kept neat and tidy throughout the season. An edging tool or knife makes it easy to keep borders looking pristine, but you could use a spade and a long plank of wood if you don't have an edging tool to hand.
7. Clean Out Bird Feeders
If you have bird feeders or nesting boxes in your garden, autumn is a good time to clean and refresh them. Old nesting boxes may contain debris and old nesting materials, so use hot water to get rid of any potential contaminants. Similarly, feeders can be rinsed with water and washed out with a mild detergent before being dried and placed back in the garden.
Birds are more reliant on feeders in autumn and winter, which means that you might need to refill them more often. Cleaning them out and checking them for damage now will ensure you're able to continue feeding the birds and providing them with crucial nutritional support throughout autumn and winter.
8. Add Colour to Your Garden
Many people assume that spring is the only suitable time to plant anything new, but this isn't the case. In fact, the extra moisture from autumn rainfall can make it the ideal time to plant hardy annuals and autumn perennials, such as Hylotelephium, Asters, Colchicum autumnale, or Japanese anemones. If you want to inject some late colour into your garden, now is the time to do it! Violas and pansys also make a nice splash of colour to a border or selection of pation pots.
Creating an Autumn Garden Checklist
Whether you enjoy looking out over a lush lawn or you love being surrounded by colourful, aromatic blooms, prepping your garden for autumn allows you to get the most of it all year round. By protecting plants and lawns from winter damage, you can be confident that your garden will come bouncing back in spring. What's more – a little autumn prep means you can enjoy your garden for longer and make the most of balmy evenings and warmer temperatures while they last.