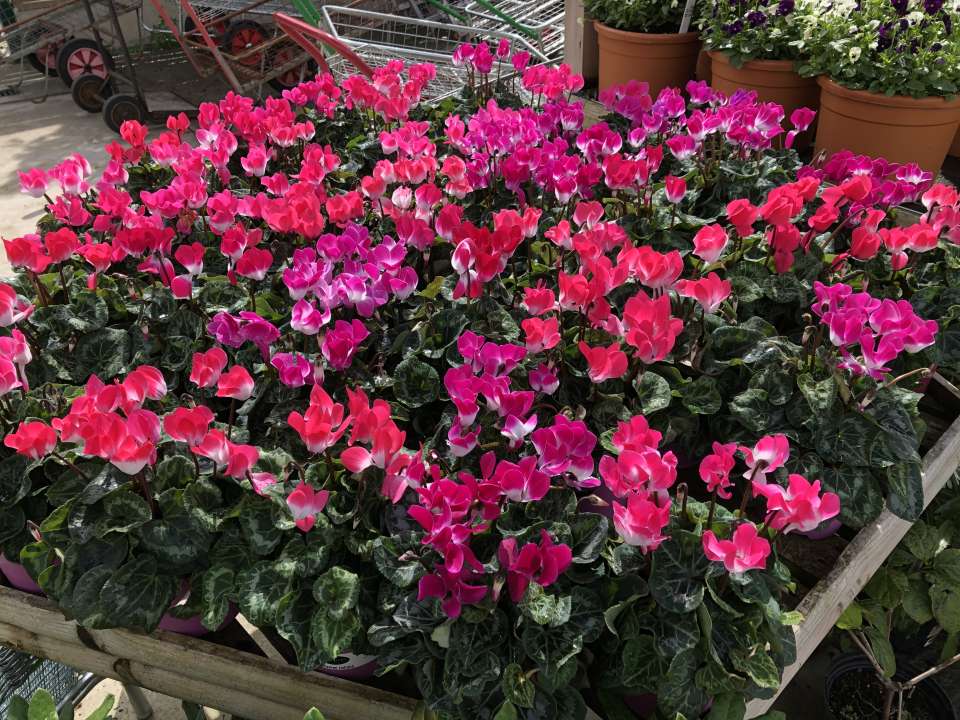 The weather is still relatively mild, so now is an excellent time to get a few jobs done in the garden. One of these is adding some autumn and winter bedding plants, bulbs, and even veggies, so you can enjoy a few splashes of colour when the days shorten and the weather deteriorates, plus have something to look forward to in early spring.
Before you start planting anything new, check your beds, baskets, and tubs, and remove dead and dying summer plants. These can be composted. Replace compost in containers and you are ready to add some new plants.
Autumn and Winter Bedding Plants
There are lots of great plants that can survive the winter weather. Violas and pansies look lovely and are great for baskets and tubs. The great things about pansies and violas is that they come in a large range of colours, so you can mix and match to your heart's content. Cyclamens are very pretty and for some more subtle colour, heathers are a good choice. Primroses are hardy plants and autumn chrysanthemums will flower well into winter for a dash of colour.
Planting Spring Bulbs
If you want a riot of colour in spring, now is the time to plant bulbs, while the days are mild, and the soil is still warm. Daffodils, crocuses, and snowdrops can be planted now. You can either buy new spring bulbs or plant bulbs you lifted earlier in the year. Always check bulbs are healthy before you plant them. Healthy bulbs are plump with no damage or signs of fungi growth.
Plant bulbs in groups. If your soil is a heavy clay, add some sand or grit to the hole to encourage good drainage. Bulbs look nice in tubs and containers, too, so if you have a few empty ones, fill them with daffodils and snowdrops.
Don't forget, you can plant bulbs in a lawn for some early spring colour. Daffodils and snowdrops look lovely when they appear under trees, so if you have any shady areas where the grass doesn't grow very quickly, plant bulbs and enjoy the show. Don't forget that you can't cut that section of lawn until the bulb has finished flowering and around 6 weeks has passed, otherwise, the bulb won't regenerate.
Make sure all bulbs are safely in the ground before the end of October.
Planting Wallflowers
Biennial wallflowers can be planted out in autumn, to flower the following spring. They work well when planted with spring bulbs, especially along the edge of a path or border. Bedding wallflowers prefer a nice sunny location, but don't mind a bit of dappled shade. They can also be planted in pots and containers. Add some grit to the soil to encourage drainage and prevent root rot.
There are some lovely varieties of biennial wallflowers, including:
Sunset Purple – produces beautiful, fragrant purple flowers
Bedding Mixed – produces a range of different colours, which bloom from spring into summer.
Don't forget to ask one of the Carpenter's team if you need any planting advice!