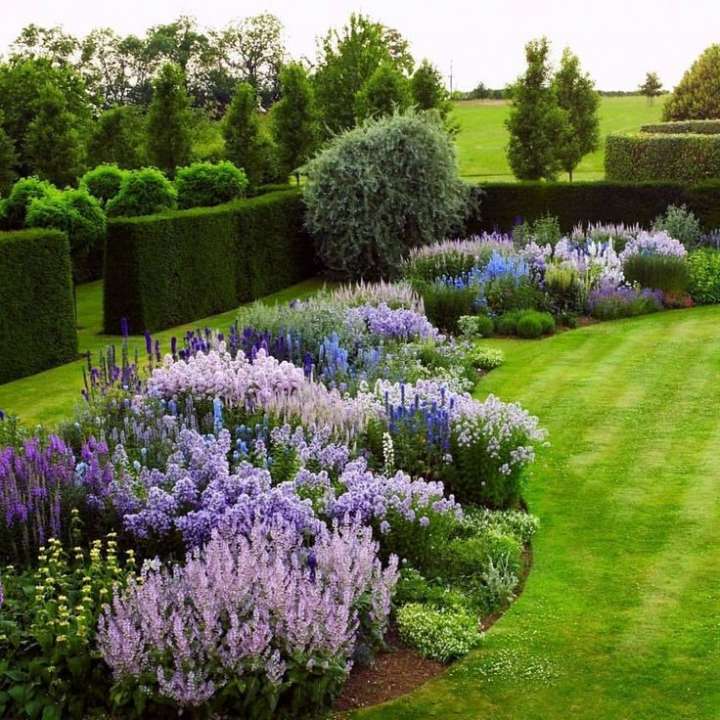 Perennials are the foundation of many gardens. These are the plants that return each year to add a splash of colour and interest to our borders. Whereas annuals are replanted each year, perennials die back at year-end and then regrow in spring. They are among the easiest plants to care for in a garden, which makes them a popular choice for many gardeners.
Some perennials are short-lived, such as lupines, whereas others like peonies can last for decades. Different perennials have differing bloom times, so it's important to factor this in when designing your garden.
Now is an excellent time to get out in the garden, especially if you are stuck at home during lockdown, so read on for a few tips on how to design your garden for perennials.
Choosing the Right Perennials
Different perennials require different conditions. Some like loose, dry soil whereas others prefer moist, rich soil. Most gardens can be accommodated to suit perennials, and even if your garden is dry with rocky soil, there are plants that will thrive.
To avoid disappointment, select plants that suit the intended site in your garden. It's pointless planting sun-loving perennials under a shady tree unless you want to see them die a slow, lingering death. Do some research before you splash out on plants. Check each plant's preferred growing conditions to make sure it's a good match for the spot you have in mind.
Design your perennial garden with care. Consider each plant's height, spread, and type. Mix and match spikey plants with plants that grow in a mound. When a garden is too uniform, it's uninteresting. Variety encourages the eye to roam freely and allows individual plants to stand out from a crowd.
Sketch out a rough plan for your garden. Include existing features like trees and shrubs. If you have a shady area, go with Hostas, Aquilegias, and Heucheras. For a well-lit sunny spot, Peonies, Coreopsis, Campanula, and Erysimum are great choices.
Perennial Colour Planting Schemes
There's no reason why you can't add a rainbow selection of colours in your perennial planting scheme, but these plants tend to look their best when there is a repeating pattern of colour. For example, stick to plants in various shades of pink, purple, and lavender for a more uniform feel.
Mixed Heights
Pay attention to the height of your plants. Place taller plants at the back and make room for low, ground covering perennials at the front, so they are not swamped by their larger neighbours. In an island bed, place the tallest perennials in the centre of the bed and the shortest around the edges.
Perennials do well in borders or island beds. If you're planting a shady area, dig the bed to follow the natural shade patterns of the trees above.
Free-form perennial gardens are a new trend in garden design. This is where perennials are planted free-form, with paths between different areas. You can also plant perennials around existing features and containers.
Ground Preparation before Planting
Dig in some fertiliser before you plant your perennials. In a new bed, add a thick layer of mulch to deter weeds until the plants are well established.
If you need any advice about planting perennials, ask one of the Carpenter's team. We're always happy to help!