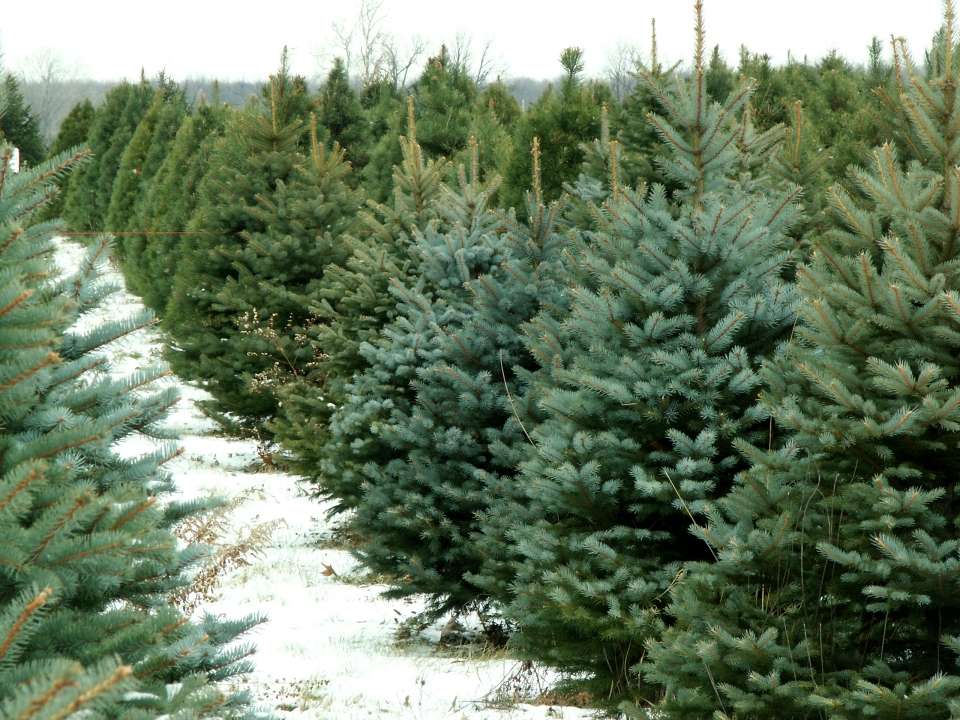 It's nearly that time of year once again. Isn't it amazing how quickly Christmas rolls around? One minute we are in the middle of a drought and it's hot enough to fry eggs on the pavement outside and the next, the shops are full of Christmas chocolate and booze.
Not that we are complaining, of course. We all love Christmas here at Carpenter's Nursery, and if you are reading this post, we assume you do too!
You'll be delighted to know we have a great selection of Christmas trees this year. From small spruce trees to large Nordman Firs, we have the perfect Christmas tree for you. Read on for some handy hints on buying the right Christmas tree.
The Advantages of Real Christmas Trees
Real trees are always popular with our customers. Nothing beats the fragrant scent of a pine tree in the living room while a fire crackles away in the background and dad sits drinking mulled wine. But before you choose a monster tree, have a think about what type of tree you want and how much room you have.
The great thing about real Christmas trees is that you can trim them to fit once you get them home. However, it's pointless splashing out on an eight-foot fir tree when you end up chopping half of it off to make it fit. Don't forget, once you lop off the top of your tree, you can't glue it back on again. And for the record, gaffa tape doesn't work either…
Measure Your Space
Measure the space where you plan on putting your tree. Allow some room for a tree stand or pot, as well as a decoration at the top of the tree. Make allowances for the width of the tree too. The taller the tree, the wider it will be. Remember, Great Aunt Agatha won't be too chuffed if your tree blocks her view of the Queen's Speech!
Cust or Pot-Grown Christmas Trees
Pot-grown trees have a root ball, so they tend to last longer. Once Christmas is done and dusted, you can plant your tree in the garden if you wish. Well-tended Christmas trees can easily make a second appearance the following year, although it's a good idea to remove spiders and other hitchhikers before you bring it back indoors.
Cut trees often come in larger sizes, so if you want a monster tree, be prepared to invest in a tree stand as well as the tree itself.
Nordman Fir vs. Norway Spruce Christmas Trees
Nordman firs are a low drop tree. They have dense branches and are a conical shape. The needles are soft and a lovely shade of dark green.
Norway Spruce trees are cheaper and the ideal option if you want a cheap Christmas tree. These are great for outdoor festive displays.
We sell both types of tree and they each come in sizes from 3ft to 9ft. Choose from a freshly cut or pot-grown tree. We also have a great selection of Christmas tree stands and festive wreaths.
Thanks to all our customers, old and new. We'd like to take this opportunity to wish you a very Merry Christmas and a Happy New Year!