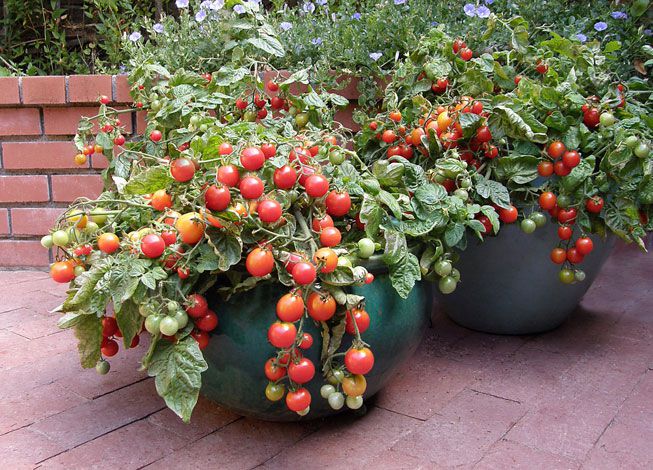 Now is an excellent time to think about planting some tomatoes, in pots or in beds. Tomatoes are an essential ingredient in summer salads, and they are really easy to cultivate. With a bit of TLC, you can have endless crops of tasty tomatoes all summer long.
Varieties of Tomato Plant
You can choose from many different varieties, from sweet cherry tomatoes to meaty beef tomatoes. Pick a variety you like or mix and match. There are two different types of plant. Cordon plants grow tall and need staking to prevent them from collapsing. Bush tomato plants are compact and don't need staking.
When you buy young tomato plants, they may need hardening off before planting outside. Check this before you put them in the garden. Thankfully, there is now very little chance of any frost overnight, although never say never!
Planting in Pots and Beds
Tomato plants are ready for the garden when the first flowers open. Decide whether you want to plant them in grow bags, pots, or in beds. Pots are handy because you can move them around if necessary. Grow bags are ideal if you have a greenhouse.
If you decide to grow your tomato plants in beds, prepare the soil first. Pick a well-drained site and dig in some aged manure or compost. Do this around two weeks before you plant your tomatoes, to give the nutrients a chance to enrich the soil. Plants should be placed with plenty of space between them, ideally, around two feet.
Place stakes in the soil now, so you don't end up damaging the roots when the plant grows.
Tomatoes need plenty of sunlight, so a bright sunny spot is essential. Pick a spot where your plants are guaranteed around six hours of sunlight each day, weather permitting.
If you plant your tomatoes in pots, a larger pot is better, as it gives the plant more room to grow. Many gardeners prefer to plant cherry tomato plants in pots, as it suits them well.
One plant per pot is enough. Stake cordon varieties and if necessary, place against a wall or fence so your growing plant has some support and shelter from the wind.
Taking Care of Your Plants
Water your plants well when you first transplant them into the garden. This helps them adapt quicker. Try and water your tomatoes in the early morning, so they stay moist throughout the day. If we are lucky enough to have a hot summer, add mulch to the soil to keep weeds at bay and prevent the plants from drying out too quickly. Trim leaves off lower branches as the plant grows to keep it healthy.
You can buy tomato plants from Carpenter's Nursery. We grow all of our plants from seed, so they are strong and healthy and ready to transplant outside. If you need any more advice on how to take care of tomato plants, just ask one of the Carpenter's team – we are always happy to help!