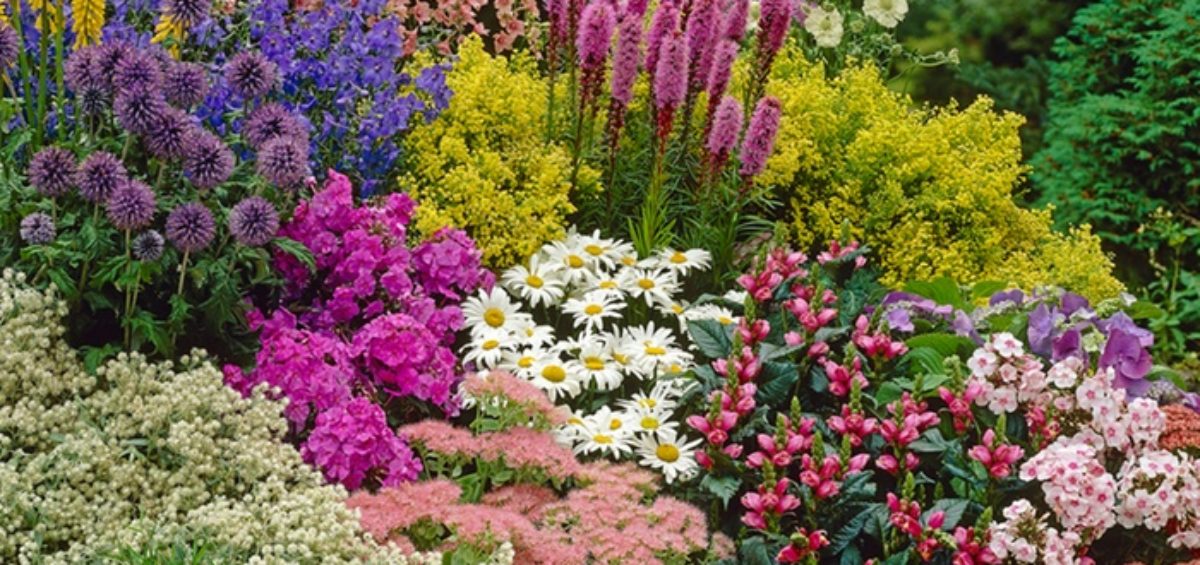 Now is the best time to get out in your garden and make a start on planting some pretty herbaceous perennials. It's hard to beat a lovely herbaceous perennial for colour and interest. We sell some lovely herbaceous perennials, including lupins, phlox, Salvia, and Gaillardia. If your garden is looking a bit sad right now, pop over to Carpenter's Nursery to see what plants we have on offer!
We sell a great selection of healthy plants, which are perfect for brightening up a boring garden or uninspired backyard. Plant them in the borders or in containers. With the weather warming up, now is the best time to be out in the garden.
What are Herbaceous Perennials?
Herbaceous perennials last for many years. Some herbaceous perennials such as phlox die down over winter and are cut back to ground level, but others are evergreen and retain their foliage all year round. African lilies are a good example of an evergreen perennial. They produce huge blue or white flowers over summer and are a nice bulky addition to a border.
Ground Preparation
Before planting your new perennials, it is essential that you prepare the ground. Firstly, dig over the ground and remove all perennial weeds, such as thistle, dandelion, couch grass, and any other undesirables. This stage requires a fair amount of effort, but putting in some elbow grease now will pay dividends later. Now is also a good time to remove any plants that are long past their best. Be careful to remove all sections of root when you are digging up weeds, or they will come back and haunt you later.
Next, prepare the soil for planting. Dig in some well-rotted manure and add a handful of fertiliser to provide enough nutrients to give your plants a good start.
Popular Cottage Garden Classics
You will find a huge selection of homegrown perennials available at Carpenter's Nursery. Check out our selection of bright and colourful perennials for inspiration or check out the following list of some of the plants we love:
Lupins produce stunning flowers from early summer onwards. One of our personal favourites at Carpenters!

Delphiniums produce lovely blue, purple, and white spikey flowers. They grow tall, so will need staking. Plant in a sheltered, sunny spot.

Phlox come in every colour you can think of. They bloom from July through to September.

Foxgloves are a much-loved cottage garden perennial. The flower stems can reach six-foot in height. They prefer well-drained soil and thrive in partial shade or full sun. Be aware that foxgloves are poisonous to pets and people.
Sun Loving Herbaceous Perennials
Salvias add lots of colour to a summer border; they also produce an attractive scent.

Gaillardia produces blankets of pretty daisy-like flowers from early summer to autumn.

Coreopsis is a fast-growing, rugged flower that's doesn't mind poor soil conditions.
As always, if you are not sure whether a plant is a good fit for your garden or ground conditions, don't hesitate to ask one of us for advice!