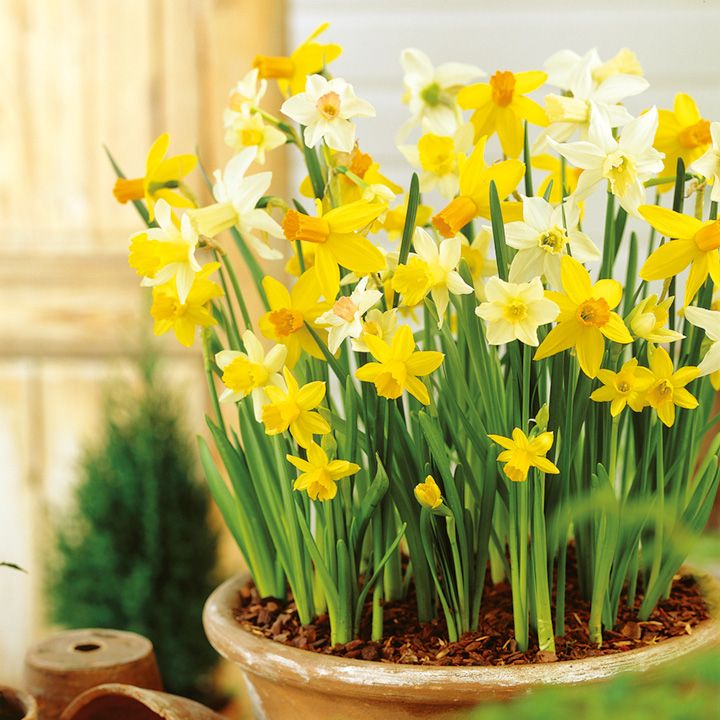 Autumn is well and truly here. The lazy, hazy days of summer are now but a distant memory and many gardeners are gearing up for the tasks associated with the cooler autumn months. One of these is planting spring bulbs.
The great thing about spring bulbs is that you have a glorious display of colour to look forward to in a few months. The bulbs you put in the ground or tubs may look pretty unassuming now, but by next spring, you will have daffodils, tulips, crocus, narcissus, muscari, alliums, and more blooming in your garden. It's one of the joys of gardening!
The good news is that planting spring bulbs is quick and easy. Also, packs of bulbs are relatively cheap so you can have an array of spring flowers for very little cost.
The Best Time to Plant
You can plant spring bulbs from now until the first frost of the winter. Check out our selection of spring bulbs and prepare to get your hands dirty.
Inspect Your Bulbs
Our spring bulbs are excellent quality, but if you pick up a pack of bulbs from your local supermarket or garden centre, check them carefully. Bulbs lie dormant for a long time, but they don't last forever. If bulbs feel soft or look dry and shrivelled, they probably won't grow once in the ground. Bulbs should be firm to the touch and look healthy.
Choose the Right Location
You can plant bulbs in borders or in containers. In borders, bulbs are a nice way to fill in gaps between existing perennials, which might not have grown much in March or April. Mix and match different bulbs for a colourful display or stick to one variety per bed. It's a good idea to plant early flowering bulbs in beds where annuals don't bloom until later in the year, so you have some colour for longer.
Bulbs in pots are great for patios and terraces. Plant a few of the same variety in one pot or mix them up for a staggered effect.
You can even plant bulbs in lawns if you want some colour in early spring. Daffodils are a popular choice, but snowdrops and tulips also look lovely along lawn edges and around trees.
How to Plant Spring Bulbs
Bulbs are very easy to plant. Identify which end is the top and plant your bulb in a small hole in loose soil, around 2-3 times the depth of the bulb. Press the soil down firmly to remove air holes.
If you are planting bulbs in pots and containers, make sure there are drainage holes at the bottom. Keep your containers moist over winter and protect them from the frost by covering them with fleece or bubble wrap or placing them in a greenhouse. Keep a close eye on them to make sure garden critters don't dig up your bulbs.
Talk to us is you need any advice about which bulbs to plant. We are always happy to help!